Project: Digital Agency of Record
The Work: Redesigns for bluecoat.com, partners.bluecoat.com, and all regional sites.  Day-to-day management and coordination of all digital marketing efforts, localization across all languages, and all-web-based special projects. Services provided include account/project management, technical and strategic consulting, web design and development, and content and asset management.
Impact: Allowed enterprise to run lean and agile to communicate their position as a market leader for multiple sites and languages.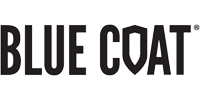 "Not many digital marketing firms that can strategize content, program-manage complex assignments with ease, step in to fill the occasional client-side role—on top of delivering beautiful, technically accurate digital design and programming. Cypress is one of the few. Bonus points: they have years of experience in implementing localization of your foreign-language websites."
-Kirk Donnan
Director, Brand and Online Marketing
Blue Coat Systems, Inc.