Tablets, smartphones, and mobile apps are changing the way we go about our daily lives – and how we conduct business. Sales and marketing professionals (as well as their prospects and customers) are increasingly looking for digital, mobile solutions to improve the sales and marketing process, to cut down on paper waste, and to increase sales and marketing efficiency. The Cypress Digital Media Marketing and Sales solution was designed to meet these needs.
Easily find customers when you are in the field
Use our interactive, customizable map to navigate to key accounts when in the field. Our map utilizes smart filters to let you find specific types of accounts and then provides turn-by-turn directions to that account.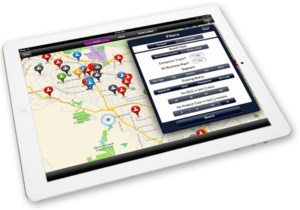 Know your customer, sell more
The app provides an intuitive, easy-to-use interface to all of your key account information. This allows you to easily and quickly review your customer's information prior to the meeting. Knowing your customer is key to selling.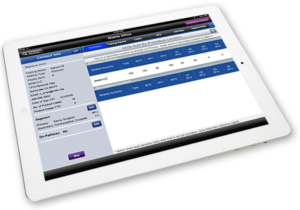 Present like never before
The app allows for powerful, visually rich presentations that far surpass PowerPoint or other static presentation formats. In presentation mode, everything a sales rep needs are right at his or her fingertips. Easily navigate to high impact video, charts, images and more.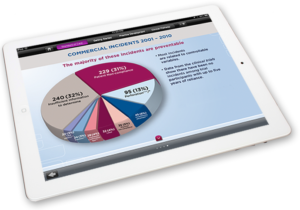 Improve follow up with customers
Wow your customers with immediate follow up. The app allows sales reps to easily follow up with customers with a built-in e-mail and asset library. Send your customers key PDFs, documents, and other assets that they requested during your visit. You control what documents are shared outside the company for better compliance. Your reps follow up with clients more easily and recording their activity in CRM at the same time rather than two separate tasks.
Keep account information current and up-to-date
Keep your key account information current and up-to-date with the app's easy-to-use interface. Quickly and easily add notes about the call, update contact information and more. And, all account information gets seamlessly inputted into your CRM from the application.
Track what works and what doesn't
Marketing and sales management can easily track what aspects of the application are most beneficial and what aspects are not. Get insight into the top assets used by sales reps, and key usage metrics that can be directly tied to sales performance.
Fully Customizable and Flexible
The application is fully customizable and flexible to meet your company or practice's brand look and feel and business processes.
Contact us to discuss how we can customize this solution for your business.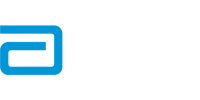 "Our field team needed its first-ever custom-built sales enablement tool that both housed key selling tools as well as tracked engagements with customers in a customized SalesForce.com environment in a very tight timeline. Cypress was able to deliver on just that! Every request to further customize our app was met with the answer 'we will figure it out' - and they always did. Including when we recently added an entirely new, internal-facing version that linked to the external version. The Cypress team is easy to work with and they delivered a very good final product. I would highly recommend Cypress!"
- Jennifer Guzman
Group Marketing Manager
Abbott
Contact us to discuss how we can customize this solution for your business.