In today's modern, digital world, businesses collect and store vast amounts of data. If utilized properly, this data can be a strategic weapon to make more informed decisions on Marketing, Sales, Customer Support, Finance, and Operations. Unfortunately, turning this massive volume of data into actionable intelligence can be a daunting task. It also sparks a more fundamental question: are you collecting the right data to begin with?
Cypress' Business Intelligence (BI) team has the experience and expertise to help organizations make better and more informed decisions. The impact on your business can be immense, and immediate. We do this by using a tried and true process honed over decades of experience in BI combined with applying our expertise with today's leading-edge Big Data and BI technologies. The result is a rapid deployment of resources, expertise and technologies all geared toward expediting time to value.
Our founders and principals are deeply steeped in business intelligence. We have built some of the largest and most innovative BI accelerators in the world, including:
The first BI visualization product built from the ground up for the web
The first pre-packaged Data Warehouse accelerator pre-built for specific industries, expediting the time to value for customers
The first and most advanced television viewing behavior system based on second-by-second data from DVRs rather the traditional 'diary' method
Components of our Business Intelligence Practice Include:
BI strategy and prioritization
BI architecture and roadmap planning
Data modeling, ETL design and implementation
Business intelligence implementation and training services
Ongoing reporting and consulting (if desired)
Technical expertise in Big Data, Structured Databases, ETL products, BI platforms, visualization products
Our business intelligence team is made up of Architects, BI Analysts, BI Engineers, and Project Managers.
We are ready when you are to transform your business into one based on actionable intelligence.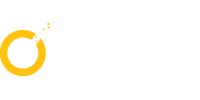 "Cypress has been an outstanding partner to us, supporting us strategically and tactically through some big changes
to our web strategy and our organization. They deliver a perfect blend of creativity, excellence in execution and solid account management.
They are a critical and valued partner to Symantec."
-Ellen Roeckl
Vice President of Corporate Marketing
Symantec
If you are about to begin a new web design project, be sure to read our blog article,
"The 5 Pitfalls of Web Design and How to Avoid Them."