We begin every web engagement with strategy. Determining where you are and where you want to be is a key starting point. We will evaluate your business goals, consumer touch points, web analytics, and current web and mobile offerings to develop a strategy that makes sense for your business.
PROJECT PLANNING
A critical differentiator in our project management practice is the Cypress Digital Playbook. It is easily modified to fit any size project and includes our methodology, documentation, and application processes to help efficiently guide projects from ideation through launch. With it, clients can expect to enjoy an efficient and well-run project.
USER EXPERIENCE DESIGN
The user experience design practice is a core component of our web design process. Through academic study and hands-on experience with hundreds of mobile and digital projects, our design team has mastered the art of user-centered design and design best practices. In addition to our user experience and design practice, we are well versed at usability testing.
WEB DEVELOPMENT
Our front-end development team is well versed in the latest HTML, CSS and Javascript techniques and standards. We pride ourselves on using standards-compliant, clean code that will work well from the start and scale as your business and website grows. We understand how front end coding impacts usability, search engine results, and the mobile web.
MOBILE WEB
Cypress offers a range of mobile site development services that best fits your business objectives. As with any web development effort, we first make sure that we understand your core business objectives, end user requirements, and plans for growth. Our mobile team is current with all the major mobile browsers and their underlying toolkits, which allows us to deliver an optimal experience regardless of platform.
CONTENT MANAGEMENT SYSTEMS (CMS)
Choosing to implement a Content Management System (CMS) is an important business decision and choosing the right CMS for your business is critical. We have worked with just about every CMS, and we can help you navigate the waters, make sure you are making the right decisions for your business, and help implement and launch a CMS that will make the most sense for your business.
VIDEO
Consumers and business users alike are increasingly drawn to video. With growing bandwidth, improved video quality, and efficient video streaming on mobile devices, Internet video can be a valuable asset for your business. We have the creative and technical prowess to tell your story, explain your product or service, or connect with your target audience.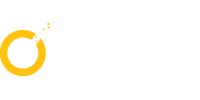 "Cypress has been an outstanding partner to us, supporting us strategically and tactically through some big changes
to our web strategy and our organization. They deliver a perfect blend of creativity, excellence in execution and solid account management.
They are a critical and valued partner to Symantec."
-Ellen Roeckl
Vice President of Corporate Marketing
Symantec
If you are about to begin a new web design project, be sure to read our blog article,
"The 5 Pitfalls of Web Design and How to Avoid Them."