I've been leading creative projects for a long time and I really love what I do.
At the start of my career, I was a producer and game designer for video games. This was a dream job for a kid right out of college. I loved the creativity and innovation in combining storytelling, puzzle solving, and gameplay, and I have carried this passion throughout my career as it evolved to client services at digital agencies.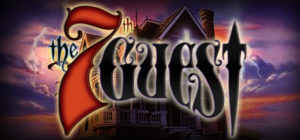 I have had the privilege to work with household names and premier brands including AAA, Eddie Bauer, 1-800-Flowers.com, Cisco, Apple, Activision, Mattel, HP, eBay, Lexus, and Levi Strauss & Co. With each engagement, I brought the same passion and creativity as I did when pulling all-nighters to bring a new game to market.
Recently Symantec came to us with an assignment where we got to design something really cool from the ground up. Through product development and acquisition they have created a world-class ecosystem of products and solutions protecting everything from individuals, to households, to businesses, to cities, to governments, and they wanted to easily and impactfully communicate the breadth, depth, and inter-relationships of their product offerings along with their impressive array of partner solutions.
The original idea they shared was that of an airline flight connections map, but instead of cities, there would be product and solution information. The user would also be able to dive deeper to find integrations from over 200 technology partners.
Every step of this project was a blast - From the requirements gathering and getting up to speed with the business, to the platform consideration and selection, to the ideation of the user experience and technical considerations, to the creation of the design, to the development and implementation of the content, and to the testing, review, tweaking, and release.
Part of what made this project a great one to work on was the incredible collaboration from our client partners. They were the gurus providing us the information needed, and letting us focus on what we excel at - creating cool stuff.
And I'm proud to say we came up with an experience that is brand-enhancing, elegant, easy to maintain, and cost effective. It's highly functional, easily extendable, and the baseline technology can be quickly adapted for other uses.
We created an interactive map of the Symantec Integrated Cyber-Defense Platform. You can skim the surface of the map and learn about each product or solution and also see which is integrated with one another.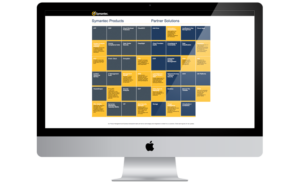 Behind the scenes, we put into a place a streamlined workflow and easy-to-use tools. And then we created a mobile-optimized user experience.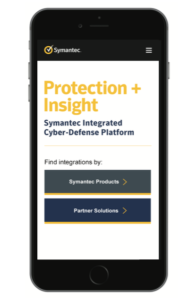 When I was a producer the games we created were filled with puzzles brought to life. These days, the puzzles are finding the best solutions to help my clients communicate their message.
It's a labor of love, and I look forward helping you next.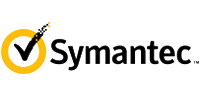 "It was a real pleasure to work with Cypress Digital Media throughout the project. We especially enjoyed the creative process and throwing around ideas to design something totally intuitive for our customers and partners to use. Very happy with the outcome."
-Peter Doggart
Vice President Business Development
Symantec